What We About

The Afromerica Liberation Movement is the latest social movement to spring from Hamilton Enterprises. Founded in 1979 by CR Hamilton, (bio) Hamilton Enterprises has a rich history of innovative, resourceful, and analytical literature and has unleashed various social and religious movements that have changed many people's lives and views. Among those in historical order are:

Foundings

Macktown Productions - literary saga - 1979

Sound Doctrine Ministry - gospel ministry - 1995

The Sanctified Ghetto - online community - 2000

JC Productions, Inc - non-profit - 2000

Afromerica Domain - social research - 2002

City Ministry - local ministry - 2009

The content of Afromerica is a conglomeration of concepts taken from each of the above areas in addition to being a venue for Black writers and activist to express themselves openly.
The majority of the commentary is opinion enhanced by facts and statistics collected from extensive research. Most other articles are submissions by contributing authors in areas of their own expertise.
The Afro Purpose - What it Means
---
---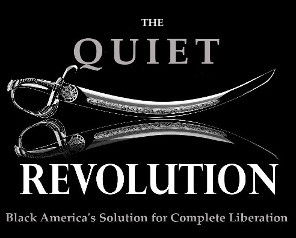 The Quiet Revolution: Black Americas Solution for Complete Liberation defies all mainstream tactics in Black Americas war for equality and liberation from Americas white supremacy oppression.
---
---